For tax help you can bank on, look to the tax resolution specialists at Taxation Solutions, Inc. Offering 40+ years of combined experience, our tax relief company is your first line of defense against staggering back taxes, IRS penalties, and other tough tax problems. Whatever type of tax assistance you need in or near Oklahoma City, we have the knowledgeable professionals on staff who know how to handle your tax problem and carve out a path to tax debt relief. From our skilled tax attorneys to our other qualified tax resolution specialists, we'll work hard to bring your personal or business tax issues to a welcome close. Call us today for a free consultation!
Full-Service Tax Help
State and Federal Tax Resolution
Licensed and Insured Pros
40+ Years' Experience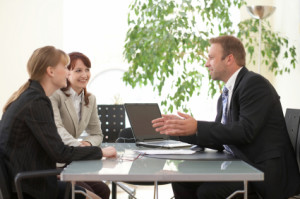 Serving Oklahoma City, Taxation Solutions, Inc. is proud to extend our tax relief services to both individuals and businesses throughout the region. That means, regardless of your tax filing status, you can count on us for tax problem resolution in Edmond, Moore, Norman, Yukon, Choctaw, El Reno, Mustang, Bethany, Guthrie, and the entire surrounding area. It's our pleasure to provide trustworthy tax help to local singles, couples, families, and all kinds of business owners. By customizing our tax resolution service to fit your precise tax problem, we can ensure you get the personalized attention your case deserves.
When you come to Taxation Solutions, Inc. for your IRS problems help, you'll be represented by one of the area's most seasoned tax relief companies. In addition to our decades of tax assistance expertise, we also give you the assurance of being a fully licensed and insured tax resolution company. Combine that with our A+ rating from the Better Business Bureau, and you can feel great knowing your state and federal tax problems are in the hands of competent, caring tax debt relief specialists. We're even affiliated with the American Society of Tax Problem Solvers, the National Association of Tax Professionals, and the National Association of Enrolled Agents.
Peace of mind can be yours when you turn your tax problems over to Taxation Solutions, Inc. Join the countless taxpayers who have put their trust in us for everything from IRS audit representation to tax penalty abatement to back tax resolution. With the right tax help pros acting on your behalf, you can break free from the crushing weight of too much tax debt. Take the first step today by calling or e-mailing our Oklahoma City IRS resolution team. With your free initial consultation, you have nothing to lose by talking to our tax problem solvers. Call us with your questions today!